Anita Jacoby inspires at a stellar Women in Media event
---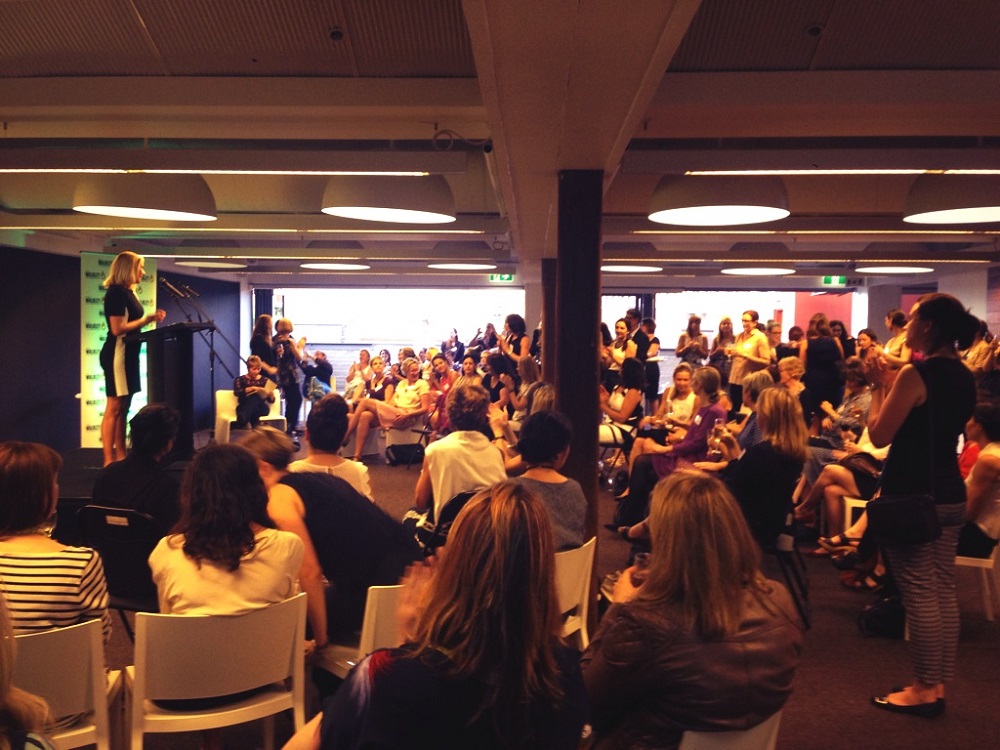 ITV Studios Australia managing director Anita Jacoby helped to create an inspiring discussion on gender equality at a packed Women in Media event in Ultimo on March 19.
Ms Jacoby spoke to a room of students, journalists and industry veterans about ways to improve female representation and correct gender imbalances within the media, such as delivering quality material and mentoring women.
She also spoke about the importance of women drawing attention to their work, as well as her own experiences within the media at The Australian Women's Weekly, 60 Minutes and with the ABC.
"Women should go out and make people aware of their hard work," Ms Jacoby said. "In my early days of working in commercial television, they simply couldn't see that I was doing what the men were.
"[As a young journalist] I had to learn how to do a job well so that gender wasn't an issue … male or female, we all need to have confidence in ourselves."
One of Australia's most experienced media professionals, Ms Jacoby is the founder of the Jacoby-Walkley Scholarship, which is currently taking applications.
On the state of women in the media and the industry itself, Ms Jacoby remained optimistic and encouraged young journalists to challenge themselves professionally.
"'Risk always creates opportunity," Ms Jacoby said. "In our industry, if you're half-good you will always get a job."
Women in Media representatives including national patron Caroline Jones and mentor Tracey Spicer also spoke at the event, capped off with WiM NSW committee member Amanda Wilson's announcement of the group's inaugural mentoring recipients.
A Current Affair reporter Caroline Marcus tweeted she was "thrilled to have the fabulous" Ms Spicer as her mentor for a six-month pilot program backed by the Media, Entertainment & Arts Alliance (MEAA) and The Walkley Foundation for Journalism.
The event was held at the APRA/AMCOS building, where guests including student journalist Rachel Worsley were motivated by Ms Jacoby's presentation and enjoyed the dynamic networking opportunities the collection of industry leaders offered.
"Anita's presentation was really inspiring to me as a woman," Ms Worsley said. "It reminded me that I've got to keep doing good a job at what I do so that gender doesn't matter.
"The night was a great way to meet like-minded women and build contacts."
Women in Media thanked partners APRA/AMCOS, McGuigan Wines and Media Super for supporting the night.
Visit www.womeninmedia.net
Chris Woods (@tophermwoods) is a freelance journalist hailing from Brisbane, where he is about to graduate with an Arts/Journalism degree from the University of Queensland. He has been published and broadcast across Brisbane, Sydney and New York State, and manages his own media news blog http://truththroughdiscovery.wordpress.com/.