13 steps for freelance journalism beginners
---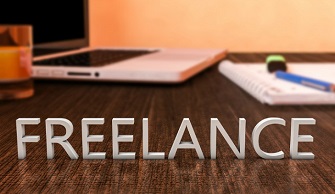 Drawing on her own experiences, journalist Rosalea Ryan is keen to share her tips about starting up as a freelancer with other MEAA members. 
Rosalea has worked consistently in the print publishing industry since taking up a photographic traineeship in 1987. She has edited, written for, sub-edited and designed books, magazines and newspapers both in-house and as a freelancer and holds post-graduate qualifications in journalism.  
Her  company Wabonga Press is a boutique publishing company whose services include editing, writing, research, proofreading, indexing, e-book formatting, website construction and maintenance, photography, illustration, mapping and graphic design.
Let go of restrictive prejudices – i.e. any reference to communications/marketing/PR as "the dark side", never to be visited by a serious, reputable journalist. These days, as media organisations continue to downsize and in the process abolish dedicated section editors/specialist reporters, we're all just communicators whose role is content creation, regardless of whether that's done sitting in a newsroom at Fairfax or News Corp or in the corner office of an inner-city agency (if you can be paid PR rates to fill the page-space/airtime you once filled as a modestly salaried staff journalist, DO NOT pass up that chance). CommsPro is a new membership category offered by MEAA for people who work in the communications and public relations areas.
Stay involved – don't vanish entirely from sight/the industry. Be active within MEAA. Join other professional organisations such as the Melbourne Press Club or specialist groups (Sisters In Crime - for those with an interest in criminal writing). Meet former colleagues for a coffee occasionally – spend this time productively, not bitterly revisiting the past. Contact people not only to ask something specific of them but in order to maintain and strengthen mutually supportive relationships.
Establish a routine – something to differentiate Tuesday from Friday from Sunday. A single weekly column or review will do as a starting point around which to structure the rest of your working week.
Have the right equipment (including software). Your clients expect you to be able to operate in their world, which means having versions that are compatible with whatever they're using in-house (InDesign, Word, Excel).
Calculate a realistic hourly/project rate. This MUST also cover all the extras that your former employer provided (leave, superannuation, benefits such as a mobile phone/the internet/a car, IT support, professional development/training, stationery, office space including heating/cooling and cleaning). As a rule of thumb, if nobody in the entire supply chain is being paid (not the publisher, not the editor, not the receptionist), then it's okay for you to work for free too; if not, you need to charge for your input – the two exceptions are work that you genuinely choose to take on pro bono because it is a cause you support or as a charitable donation, and work that you DESPERATELY want to have in your portfolio (warning: be extremely selective, because once you've set your value at zero it's difficult, if not impossible, to renegotiate that in future).
Recreate the little touches you enjoyed about working in a formal office. This might include morning tea (buy your own sandwich press/coffee maker), plants or fresh flowers, a central whiteboard calendar or inspirational posters on the walls.
Stay/get abreast of technology. Make sure you're familiar with social media, basic IT maintenance, file transfer platforms such as Dropbox, WeTransfer and YouSendIt.
Be a problem-solver – never say "sorry, can't do that"; instead, present a solution to whatever it is that your client (editor, publisher, agency) needs. If you don't have the capacity to handle a particular job alone, ask the client if they're happy to have you involve another member of your team – this is where having like-minded "associates" is important, enabling you to take on work even though you might not be able because of time/skills to do it entirely on your own. Clients do not want to hear the word "no"; they come to you to have something done that they can't do in-house so make/keep yourself invaluable to them by solving this dilemma, not throwing it back onto them to solve for themselves
Opt in to the GST system. Even if your turnover is short of the minimum $75,000 threshold in the first year or two, you DO NOT want to signal this to potential clients; you need to have them view you as a serious professional service provider who is able to do business on their level, not as a small-time player who perhaps is just dabbling in media work part-time or as a hobby, and filling in a business activity statement once a year is a small price to pay for keeping your turnover confidential.
Maintain your accounts (particularly receivables). You might find it helps to have someone other than yourself chase outstanding payments. This person can be an actual human or an avatar (you working under an assumed name) – your credit controller need only have access to an email address that's different to your own. Issue invoices as soon as work is completed (the job's not actually finished until the money's in your account) and consider requesting incremental payments for long-range/substantial jobs. Lack of cashflow caused by clients withholding payments can cripple a small business.
Form a team of professional associates. These should be other professionals whose work ethics, skills and standards are aligned with your own (this is an important part of your risk-mitigation strategy; clients will want to know that, if you're hit by a bus/catch the flu/go on holiday, work will not grind to a halt – that someone else within your circle will be familiar with their project and able to carry on seamlessly in your absence).
Have adequate public liability and professional indemnity insurance. This is an ABSOLUTE MUST for any work involving a government department or an organisation that receives government funding (they will want to know your policy details before engaging you) and is also essential in protecting you and your assets if you need to defend yourself against defamation etc; cost effective cover is available as an add-on with MEAA's FreelancePro membership category.
DO NOT become YOUR OWN WORST BOSS. Treat yourself as you would any other employee when you set your working hours and conditions (everyone needs time off, whether that's Saturday-Sunday or Tuesday-Wednesday – DO NOT attempt to work seven days a week 365 days a year, as this is NOT SUSTAINABLE). Ensure your work environment is appropriate (heating/cooling, lighting, furniture, rest/meal breaks – make sure your setup is ergonomically correct so that you don't end up giving yourself a workplace injury
Treat yourself and those around you with kindness and decency. Take this chance to set your own ground-rules - it is part of the reward for having been freed by redundancy.
By Rosalea Ryan - Publisher, Wabonga Press, PO Box 3404, Caroline Springs, VIC 3023.   rosalea.ryan@wabonga.com