---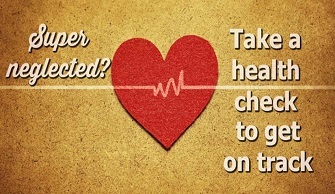 09/04/2019 - 24/04/2019
9:00am - 5:00pm

MEAA offices in your capital city
There has never been a better time for a Super Chat.
Details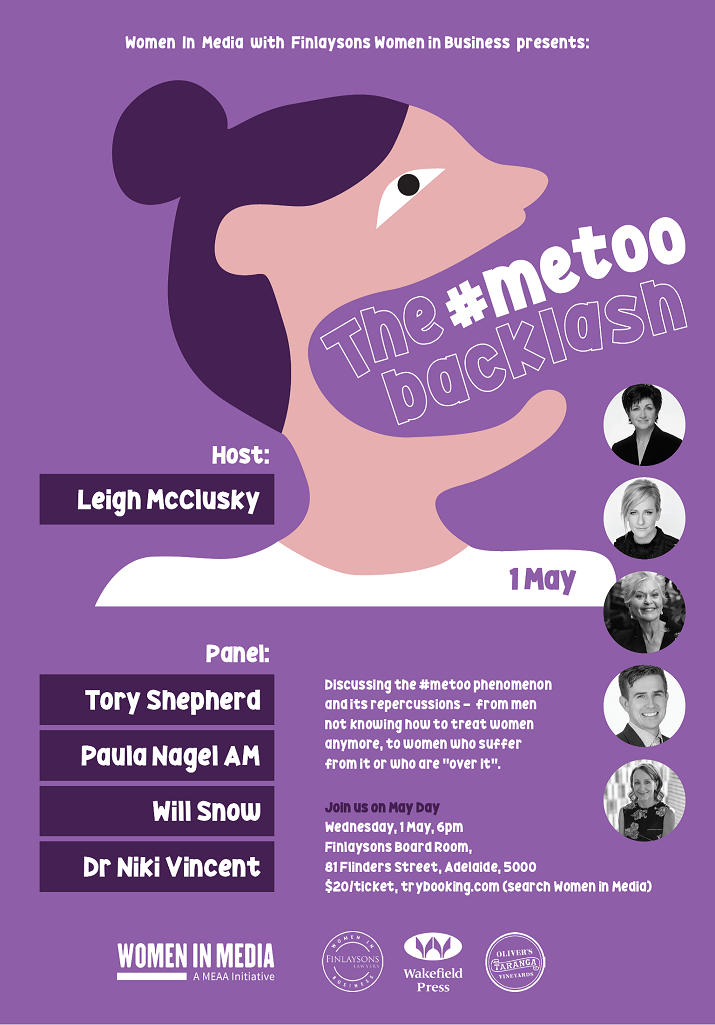 01/05/2019 - 01/05/2019

6:00pm - 8:00pm

Finalysons 81 Flinders Street, Adelaide, SA 5000
Women In Media with Finlaysons Women In Business Presents: The #metoo Backlash Discussing the #metoo phenomenon and its repercussions – from men not knowing how to treat women any more to women who suffer from it or who are "over it". Panellists are Tory Shepherd, Paula Nagel AM, Will Snow and Equal Opportunity Commissioner Dr […]
Details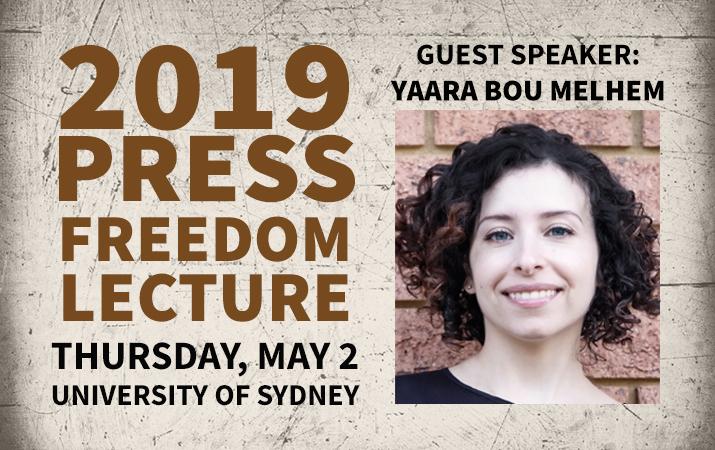 02/05/2019 - 02/05/2019

6:15pm - 9:00pm

F23 Administration Building Auditorium, University of Sydney, Eastern Avenue, Camperdown NSW 2006
To celebrate UNESCO World Press Freedom Day, independent journalist and filmmaker Yaara Bou Melhem, will deliver the 2019 Press Freedom Lecture, which is being held to raise funds for the Media Safety & Solidarity Fund.
Details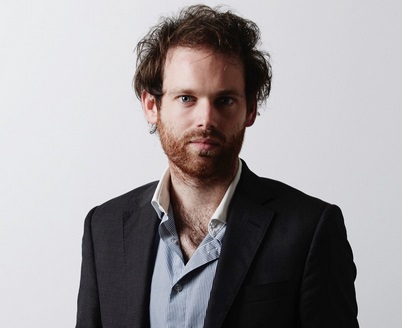 03/05/2019 - 03/05/2019

4:30pm - 5:30pm

Carriageworks, Bay 22 245 Wilson Street, Eveleigh
Journalism is at its second crossroads in two decades: not one of means, but of privilege. The loss of major revenues has made the press fragile, both economically but also in terms of self-reflection. We struggle to hear criticism. We deify our work. We fluctuate between victimhood and outrage, asking too few questions of ourselves. […]
Details