UN convention to protect journalists
---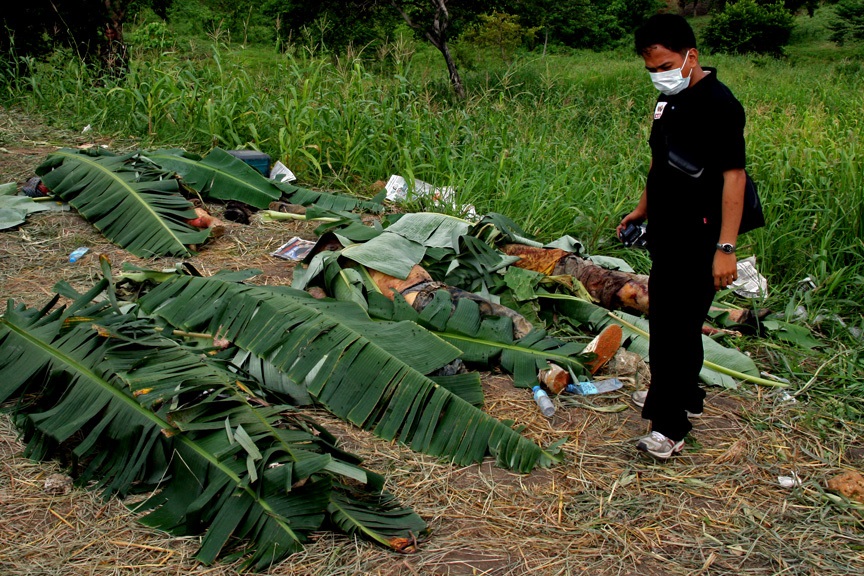 On November 23 2009, on a hilltop in Mindanao in the southern Philippines, 58 people including 32 journalists were murdered in the Ampatuan Massacre. This, the largest single atrocity against journalists, has become the focal point for efforts to end impunity over the killing of journalists and increase protection in international law.
Journalists leaders from around the world have this week backed a call by the International Federation of Journalists (IFJ) for a ground-breaking new United Nations Convention aimed at giving greater protection for journalists and journalism in the face of a tide of violence and threats. (MEAA is an affiliate member union of the IFJ.)
The call comes as figures show the numbers of journalists being violently attacked, threatened, jailed and prevented from working free from fear and harassment continues to grow, while impunity for such crimes is running at over 90%. So far this year, at least 58 journalists and media workers have been killed in targeted or cross-fire killings.
Journalists' union leaders representing more than 600,000 media workers across the world endorsed the IFJ's proposed International Convention on the Safety and Independence of Journalists and Other Media Professionals at a meeting in Tunisia.
The convention would for the first time establish binding standards creating safeguards specifically for journalists and media workers.
While under international humanitarian and human rights law journalists enjoy the same protections as all other civilians, such laws fail to acknowledge that journalists face greater risks compared to other civilians.
There is a strategic advantage to be gained from targeting the media - those who wish to prevent the dissemination of information and international scrutiny increasingly deliberately target journalists. Journalists' deliberate proximity to any conflict also makes them especially vulnerable; unlike other civilians, journalists do not avoid conflict areas.
While every individual is entitled to the protection of their right to life, personal liberty, security, freedom of expression and an effective remedy when their rights have been infringed, existing general human rights instruments fail to reflect the systemic effect of attacks against journalists on societies. Unlike most violations, attacks on journalists' life or physical integrity have an impact on the public's right to information, contribute to a decline of democratic control and have a chilling effect on everyone's freedom of expression. Despite this, there is no independent course of action for members of the public or other media workers in cases of violations of the rights of a journalist to lodge an application for the case to be heard in an international procedure.
The current human rights regime also fails to take into account the risks associated with the journalistic profession. While everyone's right to free speech is protected, the exercise of freedom of expression by media professionals is distinct: they are involved in the circulation of information and ideas on a regular basis, with a much wider impact on mass audiences, hence providing a greater incentive to target them by those who wish to censor unfavourable speech.
Journalists are targeted on account of their profession, and a dedicated international instrument would enhance their protection and attach particular stigma to violations, increasing pressure on States to both prevent and punish violations, which is at the core of compliance with international law.
The IFJ believes a new binding international instrument dedicated to the safety of journalists, including a specific enforcement mechanism, would improve the effectiveness of the international response.
Learn more about what MEAA is doing to support the families of slain journalists in the Asia-Pacific region through the Media Safety & Solidarity Fund. Read about the 2014 International Solidarity Mission led by the IFJ and MEAA that challenged the lack of government action to bring the perpetrators of the Ampatuan Masscare to justice.