The My Health Record system — advice to members
---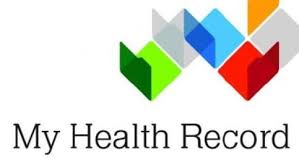 MEAA and other unions affiliated with the ACTU have raised concerns about the implementation of the My Health Record system.
The Australian Government is currently preparing to roll out a national centralised electronic health records system for all Australian residents. An online record will be automatically created for you unless you take steps to opt-out of this system before January 31 2019.
MEAA is broadly supportive of the principles behind a national system creating consolidated health records for patients and other users in the health system in Australia, however there are some concerns that have been raised by unions, health practitioners and other stakeholders. Ultimately, we want you to make an informed decision about whether to opt-out based on what is best for your health needs.
Pros:
• The main objective of the My Health Record system is to consolidate your patient health information to one location.
• This will allow for better, more complete and comprehensive medical information for any health care professional you see for treatment or advice.
• It will likely reduce unnecessary testing and medical errors.
• It will save you, as a patient from having to tell your story over and over again, especially when you are being referred to multiple medical professionals for different treatments.
• The My Health Record system is particularly helpful for medical professionals when treating patients in an emergency situation, and when treating patients with complex/chronic health issues.
Cons:
• There have been concerns raised around cyber security concerning data containing patients' health information.
• There are also concerns that have been raised around third party access to patient health information being used for commercial purposes.
• Unions in particular have raised concerns that employers may improperly gain access to patient records using employer-nominated doctors:
- For new employees undergoing pre-employment health checks.
- For employees injured at work seeking compensation.
- For employees seeking to access insurance through superannuation.
MEAA is particularly concerned that employers may use the system to find out about past/current medical conditions not relevant to an employee's capacity to work, mental health issues, drug/alcohol use, HIV status, and other private matters. We know that some employers already place pressure on workers to disclose their medical records from their GP. At worst, it could make workers reluctant to seek medical support when they need for fear of their employer finding out about their health issues.
The Australian Senate has recently conducted an inquiry into the My Health Record system and made a number of recommendations addressing the above concerns. The ACTU made submissions to that inquiry on behalf of the union movement. Those recommendations are yet to be acted upon. If there are changes made to the system that give unions confidence that employers will not be able to improperly access a worker's health data, we will provide MEAA members with an update.
In the meantime, you have to make a choice about whether to opt-out of the My Health Record system based on what is in the interests of your health. To opt-out, you simply go to My Health Record website and follow the links. You will need:
• Either your Medicare card, or Department of Veteran's Affairs card; and
• Either your drivers licence, or passport, or ImmiCard.