Ten top tips: Serhat Caradee
---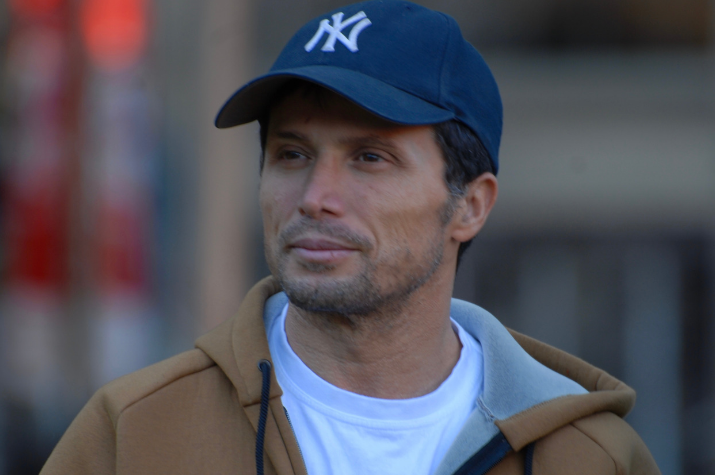 For actors, working with a director is one of the most important elements of the creative process. Award-winning filmmaker and actor Serhat Caradee offers ten tips to ensure a productive working relationship with your director and impress on set.
Serhat Caradee is an Australian filmmaker, actor, producer and writer. His films have screened at over 50 local and international film festivals, winning numerous prizes and awards. His most recent feature film 'A Lion Returns' will be released later this year. Serhat is currently attached to direct the film adaption of best-selling American author Michael Prescott's book 'Mark of Kane' and the true crime story 'Killer Country' starring Jessica Marais, Kate Box and Laura Gordon.
1. If you're on time, you're late. Be punctual, reliable and in the habit of turning up early every time. It's professionalism.
2. Preparation. Preparation. Preparation. Know the script/play inside out. Know your lines. Back to front. When you have your lines down pat it's time to play and create magic.
3. Before you make any character choices know what the script/play and especially scene is about. What themes, ideas, messages is the writer and/or director exploring?
4. Remember the scene/script/play is not about you. You're playing a character, a character written by someone else amongst many other characters. Make choices relevant to the scene. This will also bring you closer to what the director is looking for.
5. Ask the director questions. Especially about story, themes, ideas. Then ask questions about your character.
6. Be careful not to play one character objective for the whole scene. It may work sometimes. But most of the time, you end up playing the end result or playing the problem. Play the moment and discover the emotions.
7. It's not always about the emotional baggage of your life you bring to a role/scene/moment. The director may not be looking for all that emotion up front. Discover it. Justify it.
8. Learn to listen. Not just stare at the other actor/character waiting to speak. But actually listen, react and work off the other actor. Especially emotionally. This creates chemistry.
9. Read the whole screenplay or play before your start performing or the shoot and then every night before you shoot your scenes. This will help you understand subtext, character arcs (especially film as you may shoot out of sequence).
10. Focus in rehearsals and especially on sets/shoots. Put your phone away and leave the distractions of life and social media out of the creative process. Recovery time is time lost.