Musician's Alliance launches fair trade recognition for industry players
---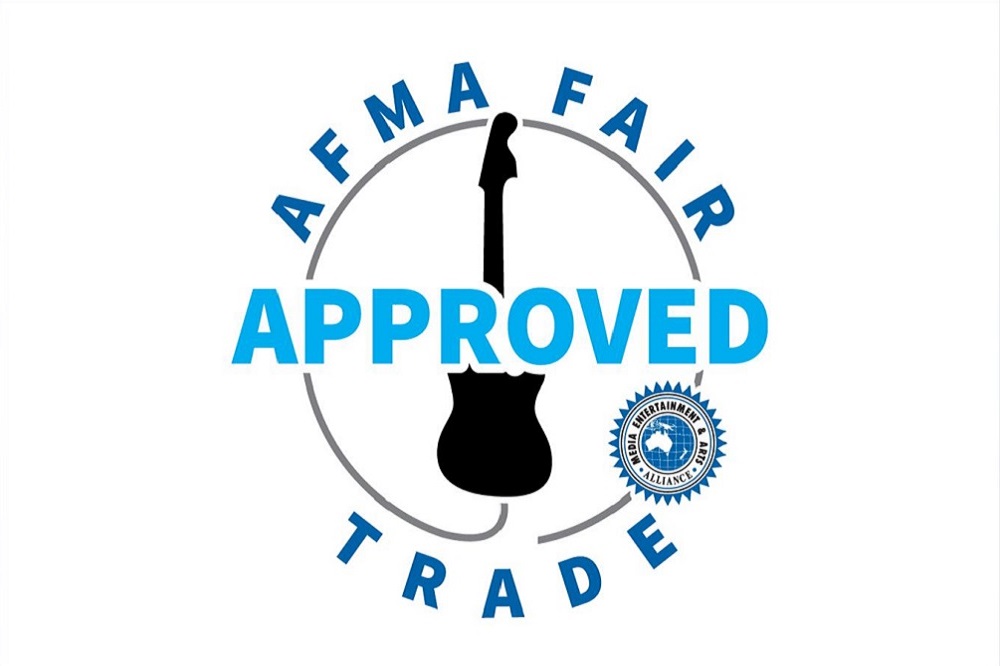 The Australian Freelance Musician's Alliance (AFMA) is launching a Fair Trade campaign that will recognise businesses, venues, organisations, agents and fellow musicians that treat musicians fairly, understand the value of live music in Australia and make a positive contribution to the industry.
To receive AFMA Fair Trade approval nominees will be assessed on a list of selection criteria, compiled by a committee of industry leaders and musicians (a full list of the criteria appears below).
AFMA Fair Trade approval will give musicians and the public a better understanding of industry participants that provide the best employment practices for musicians, who adhere to payment guides and conditions offered under the Live Performance Award, and who offer a safe place to work.
MEAA's director of Entertainment, Crew & Sport Mal Tulloch said: "We want to acknowledge and honour the businesses, organisations and individuals in our industry that make a huge contribution to making NSW music great. We want our musicians and businesses to thrive, and by rewarding those who stand up for our industry and our people, we can change perceptions on how musicians should be treated."
The NSW based campaign is an AFMA initiative. AMFA is a part of the Media, Entertainment & Arts Alliance (MEAA)
AFMA will hold a campaign launch to mark the first recipients of the AFMA Fair Trade Approved credit on Monday, December 8 at 6pm at 505, 280 Cleveland Street in Surry Hills. RSVP HERE

Recipients of AFMA Fair Trade approval demonstrate a commitment to the following principals:
Providing a space for local artists to perform original content.
Good employment practices. For example, specific breakdown of the wage/fee and what allowances it includes.
Providing outstanding working conditions for musicians. For example, safe staging, meal provided and good sound.
Transparency of accounts/takings.
Fulfilling obligations under the Entertainment Industry Act 2013 (NSW). For example, booking agents taking no more than 10% unless specified under a contract agreed to by the artist.
Fulfilling Superannuation obligations under the Superannuation Guarantee (Administration) Act 1992.
Paying above/at least the Live Performance Award minimum wages, conditions and allowances.
Excellent reputation amongst international artists.
High artistic standards.