Members at Seven present management with visual petition
---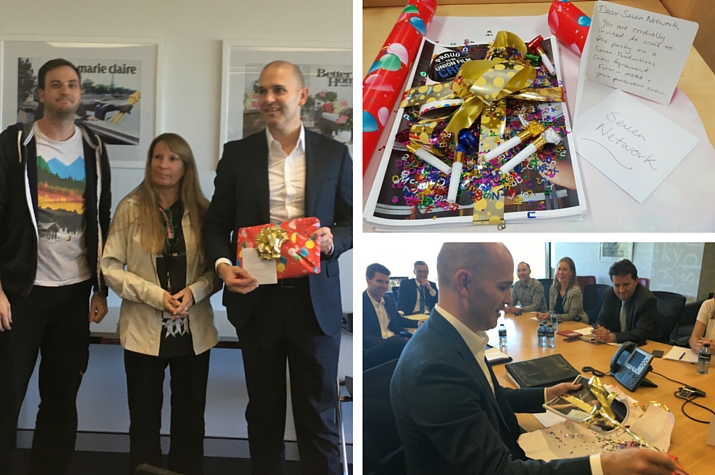 The Seven Network production crew have escalated their calls for network management to 'come to the party' on a separate agreement for production crew after more than nine months of negotiations.
MEAA delegates Adam Chantler (lighting) and Cathy Gross (sound) presented management with a visual petition of selfies of Seven crew holding a sign that read "Come to the party Seven Network. Productions Agreement NOW!" The presentation of over 100 crew selfies illustrated to management that workers are serious about change.
During the presentation Gross said, "Take a good look at all those faces. They are faces of hard-working crew who want to be heard and taken seriously."
Seven's director of television operations, David Porter, thanked Chantler and Gross for the petition and acknowledged the strong message behind it.
In response to the petition, management reaffirmed its commitment to give crew a separate agreement. They agreed to come to the next meeting with plans to start negotiations for the separate production crew agreement.
Production crew are currently covered by the same agreement as staff in Seven's news, administration and sales sections. Members are seeking a separate agreement that reflects production crew specific concerns such as overtime paid weekly and uniform travel conditions, which align with working standards in the broader production industry.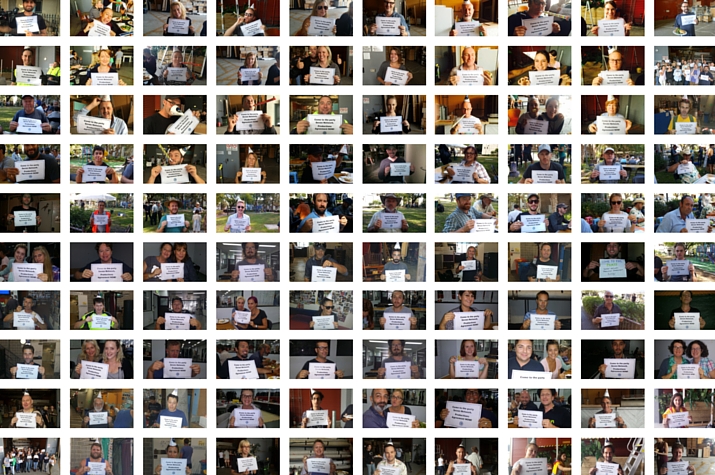 Selfies from Seven's production crew making up the visual petition presented to Seven management