MEAA urges consultation over privacy changes
---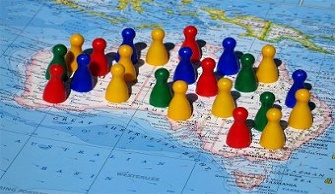 The Media, Entertainment & Arts Alliance (MEAA), the union and industry advocate for Australia's journalists, is concerned at a government proposal to amend the Privacy Act that would make it an offence to "re-identify" government data sets.
MEAA believes such a move would undermine legitimate research, scrutiny and security testing of anonymised data.
MEAA CEO Paul Murphy said: "Journalists should be able to scrutinise and report on flaws in government security measures. Proposed changes to the Privacy Act would now act as a catch-all that would criminalise legitimate scrutiny and testing of those measures."
Of particular concern is the proposed change that would make it an offence to "counsel, procure, facilitate or encourage" anyone to re-identify data as well as to publish or communicate a re-identified data set.
"Legitimate public interest journalism and genuinely well-intentioned innocent activities could be caught up by these proposed changes," Murphy said. "Journalists working with experts in data security would all be caught up by these changes simply for seeking to determine if there are flaws in the security of government data sets. Government should be subject to legitimate scrutiny and the Privacy Act should not be used to prevent legitimate investigations in the public interest."
"We urge the Government to enter into a genuine consultation process to address the concerns that we and many other groups are raising, before proceeding with these amendments," Murphy said.