Inaugural Balibo Five-Roger East Fellowships announced
---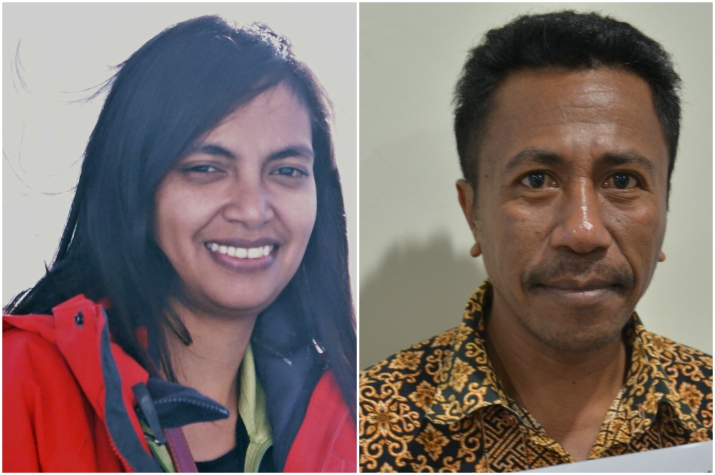 Four journalists from East Timor have been announced as the inaugural recipients of the Balibo Five-Roger East Fellowship, an initiative of the Media, Entertainment & Arts Alliance and Union Aid Abroad-APHEDA.
 The four were chosen from six separate applications assessed by a selection panel in Australia.
The inaugural recipients of funding from the fellowship, which aims to nurture the development of journalism in East Timor are:
Maria Zevonia F. Vieira, an independent film and radio documentary maker with a particular interest in land ownership, gender-based violence and youth unemployment/violence.
Jose Belo, Cristovão Alexandre da Costa, and Teodorico Aleixo Fernandes da Conceição, who will work together as an team investigating corruption and governance issues. Belo, a veteran investigative journalist and editor, will mentor the two younger journalists as well as produce his own work.
The Balibo Five-Roger East Fellowship has been established to honour the memory of the six Australian journalists murdered in East Timor in 1975, and to improve the quality and skill of journalism in East Timor.
MEAA chief executive Paul Murphy said all the applications were of a high quality and representative of the diversity of journalism in East Timor.
"Selecting the first recipients of the fellowship has been eye-opening about the range of journalism in Timor-Leste," he said.
"In choosing these recipients, the selection panel was mindful of the need to encourage independent investigative journalism that would report on elements of Timorese society that may otherwise remain in the dark.
"They also chose to support projects involving younger journalists who are still in the early stages of their careers."
Kate Lee, executive director of Union Aid Abroad-Apheda, said:
"Independence in journalism is essential everywhere – for a democratic civil society to flourish. For 30 years, the Australian union movement has supported this principle, via its own international organisation, Union Aid Abroad.
"We are proud to continue this tradition in this important Timor initiative".
Funding for the Balibo Five-Roger East Fellowship has come from MEAA, the Fairfax Media More Than Words workplace giving program, and private donations.
"We are very excited about the potential of the Balibo Five-Roger East Fellowship as a vehicle to not only build journalism skills in East Timor, but to promote a more robust free press there," Mr Murphy said.
"This will help to fill a gap in East Timor's media and in turn improve democracy and corporate and government accountability there."
The fellowship carries the names of six journalists who were murdered by Indonesian forces in East Timor in 1975.
Five young journalists working for Australia's Seven and Nine networks – reporter Greg Shackleton, camera operator Gary Cunningham, sound recordist Tony Stewart (all from Seven), reporter Malcolm Rennie and camera operator Brian Peters (both from Nine) – were murdered in the village of Balibo after witnessing an incursion by Indonesian soldiers on October 16, 1975. Their killers have never been brought to justice.
Freelance reporter Roger East, a stringer for the ABC and AAP who provided the first confirmed accounts of the killing of the Balibo Five, was executed by Indonesian troops on Dili Wharf on December 8. His body fell into the sea and was never recovered.
Read more on press freedom: In Timor-Leste, hurt feelings could land journalists in jail