High hoops for new Basketballers' Association
---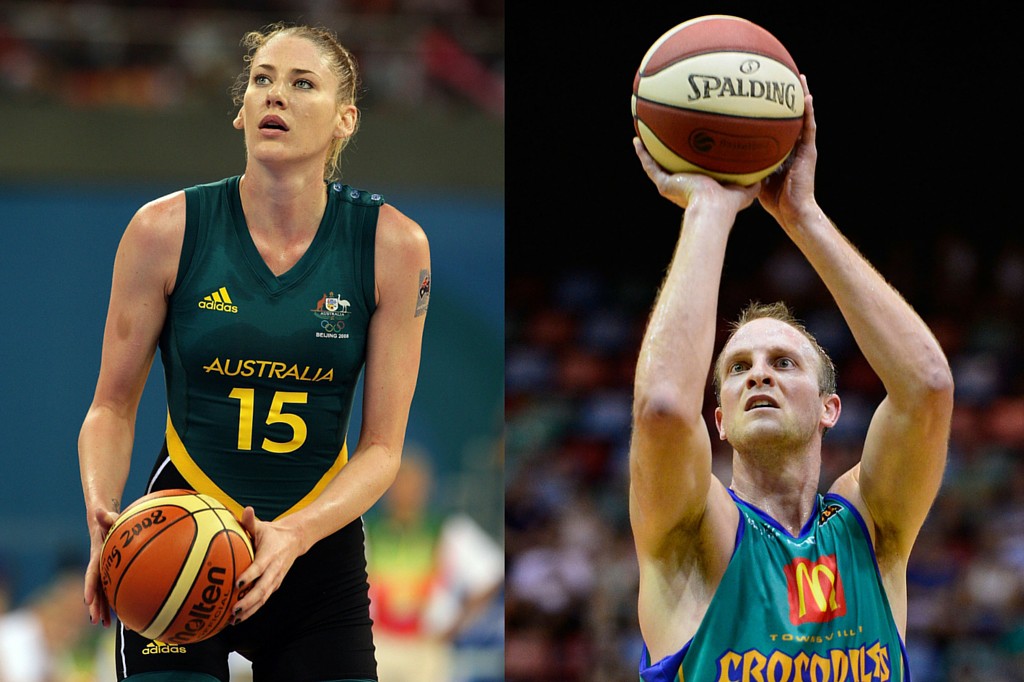 Who better to lead a new body to representing Australian basketball players than Lauren Jackson and Jacob Holmes?
Jackson made the Australian under-20 team when she was only 14 years old, and was first called up to the Australian Women's National Basketball Team (The Opals) when she was 16. She has been described as Australia's answer to Michael Jordan or Shaquille O'Neal and the best female basketball player in the world.
Holmes, who juggled his time between being a professional basketball player and a law student, played 14 seasons in the National Basketball League.
Australian Basketballers' Association (ABA)
Headed up by Holmes and Jackson, with industrial support from MEAA, the ABA was established earlier this year to protect and advance the rights, interests and welfare of Australian basketball players. The ABA endeavours to ensure player wellbeing, improve player conditions and protect and defend player rights, including decent pay.
Jacob Holmes, ABA Executive Chairman
When did you first start playing Basketball?
When I was 11 for the German Arms Basketball club in the Adelaide Hills.
When did you know you were going to play professionally?
Probably when I received a scholarship to the Australian Institute of Sport in Canberra. It was the first time I really thought I was a legitimate chance of making the 'big time'!
Career highlights?
Definitely the 2006 Commonwealth Games Gold Medal and 2001 NBL Championship. Both were great teams with good players, but even better teammates. Individually the members MVP's in both South Dragons and Townsville Crocodiles were rewarding as they came from the fans and it was nice to be appreciated, albeit probably unwarranted.
What  are the key issues facing Australian basketballers?
Basketball is a sport which is performing so well in many areas (such as international success, participation) but needs to push harder in the fan engagement and commercialisation of the sport areas. It's vital the players have a seat at the table and are collaborating with the governing bodies and owners to establish best industry practice and become the employer of choice for up and coming athletes.
Why should a professional basketball player become a member of the ABA?
As the representative body of the all-male and female Australian basketballers, the ABA unites this extremely professional and hardworking group of people under one banner. This unity means we can represent the best interests of all our athletes and push the sports and governing bodies to be professional in how they treat the players and the conditions they work under. The achievements of other players' associations (such as the in Football, AFL, Soccer, Rugby League and Union) demonstrate the path forward and what we can do.
Tips for players starting out?
Enjoy your time in the game. There is nothing better than pushing yourself to the limit and getting everything out of your body and mind. Sport is meant to be a passion which is pursued with unrelenting focus, but it is also meant to be a whole lot of fun!
Lauren Jackson, ABA Women's Basketball President
When did you start playing Basketball?
I first started playing basketball when I was four in the under 10s .
When did you know you were going to play professionally?
I always wanted to play in the National Basketball Association (NBA) before there was a Women's NBA and for Australia. I think my parents (because they both played for Australia, and in the States) knew the possibilities. They always encouraged me.
Career highlights?
The 2006 World Championship gold medal and the 2010 and 2004 Championship season in WNBA. Every championship is awesome wherever it is Canberra, Russia, Spain - they were all fun and memorable.
Why did you want to become the ABA Women's basketball president?
I believe it's time to change things for the good, in basketball, in Australia. I want to help make conditions better and leave a legacy for the years, and women to come!
What are the biggest issues facing women in the sport?
Wages, medical support and the pregnancy policy.
Why should a professional basketball player become a member of the ABA?
We are here to create better standards for them. We are here to make basketball more professional and get the players exactly what they deserve. It really is an exciting time right now.