Have your say on penalty rates
---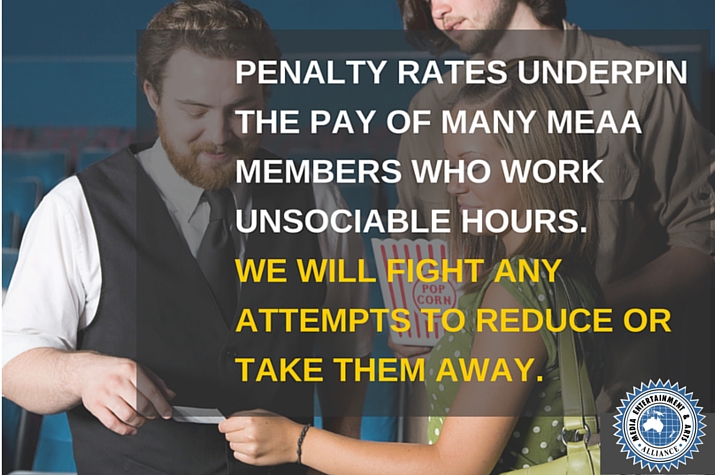 The Fair Work Commission is currently deciding whether or not to protect penalty rates.
Many members of the Entertainment, Crew & Sport section of MEAA who work in areas such as the entertainment industry and outdoor sporting venues rely on penalty rates to supplement their income and to make their role not only viable but sustainable.
Working in these areas often means working unsociable hours, including nights and weekends.
MEAA is urging members to let the FWC know why penalty rates are important to them.
Fill out your details by following the link: http://www.australianunions.org.au/fw_penaltyrates