Fairfax editorial staff vote to take industrial action for seven days
---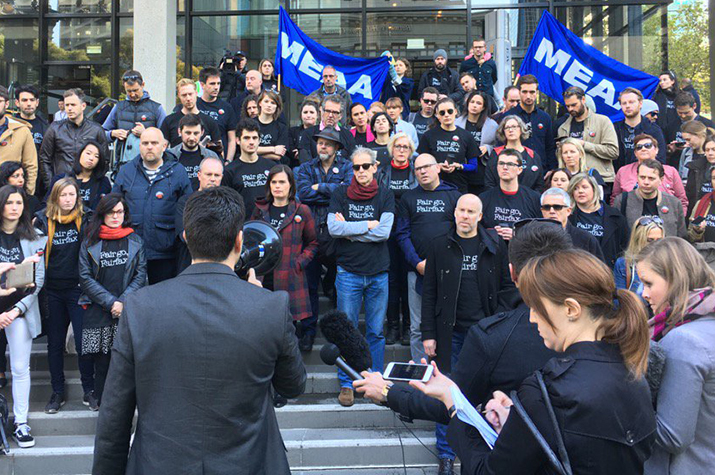 In stop-work meetings today, Fairfax editorial staff voted to take industrial action for seven days.
Staff are disgusted at the company's decision to cut 25 per cent of its journalists as part of $30 million in cost savings. The decision means that 125 full-time equivalent positions will be lost.
The cuts are so deep that the Fairfax mastheads will have to dramatically reduce their reporting of significant areas of Australian life.
MEAA CEO Paul Murphy said: "In doing so, the company will be failing its audiences and leaving the journalists who remain behind having to work harder and harder to plug the gaps."
In resolutions passed at the meetings, the editorial staff:
• rejected the cuts proposed by the company,
• will not accept any forced redundancies,
• want any voluntary rounds to be open for at least three weeks (as opposed to the company's one week), and
• want senior management to take a 25 per cent pay cut.
Murphy said: "None of the other parts of the Fairfax business are worth anything without the journalism and yet it is the journalism that Fairfax always cuts. The editorial staff are really angry. They think the company has made a terrible decision that is not in the best interests of the company, its audience or its staff."
Take action: https://www.meaa.org/campaigns/fair-go-fairfax/