Fairfax job cuts condemned
---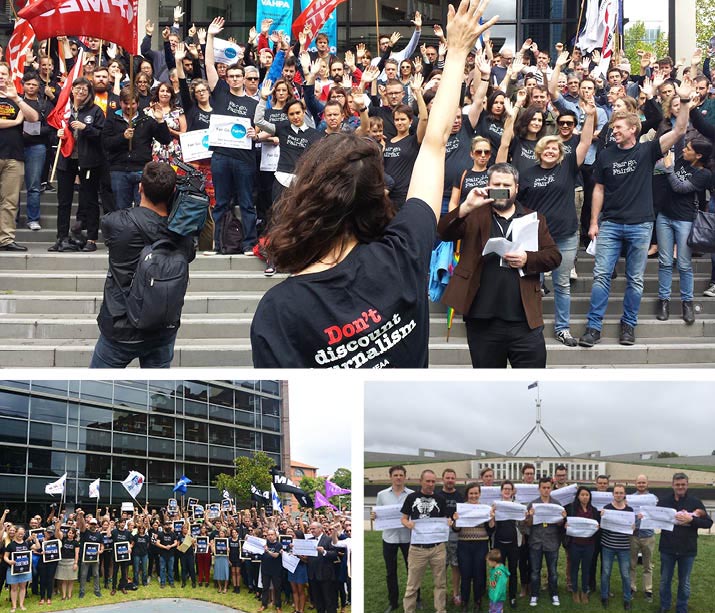 MEAA has blasted the management of Fairfax Media after the company announced a further 120 editorial jobs would be axed in the latest cost-cutting drive.
The job losses, which Fairfax wants to make to The Sydney Morning Herald, The Age and The Australian Financial Review, translates to about a quarter of the remaining editorial staff in the Sydney and Melbourne newsrooms.
MEAA CEO Paul Murphy said the announcement was a "body blow", particularly after Fairfax recently posted a half-year profit of $27.4 million.
"It's the people on the newsroom floor that have driven Fairfax's transition to digital," he said.
"Through all the challenges, they have continued to produce high quality, award-winning, independent journalism. And this is their reward: yet another savage cut to editorial.
MEAA will seek to convince management to look at other alternatives rather than more job cuts at a company that has lost hundreds of journalists in recent years.
"We will be fighting for every job," Murphy said.
"MEAA believes that yet another round of editorial redundancies only erodes the Fairfax business.
"MEAA calls on management to consider smarter ways of identifying business efficiencies as a way of lowering costs so that it can continue to produce the high standard of journalism its audience wants.
"Constantly cutting away swathes of the very people who create the journalism that is the reason your audience buys your product makes no sense."
[wp_paypal_payment]