Twelve MEAA crew members in running for AACTAs
---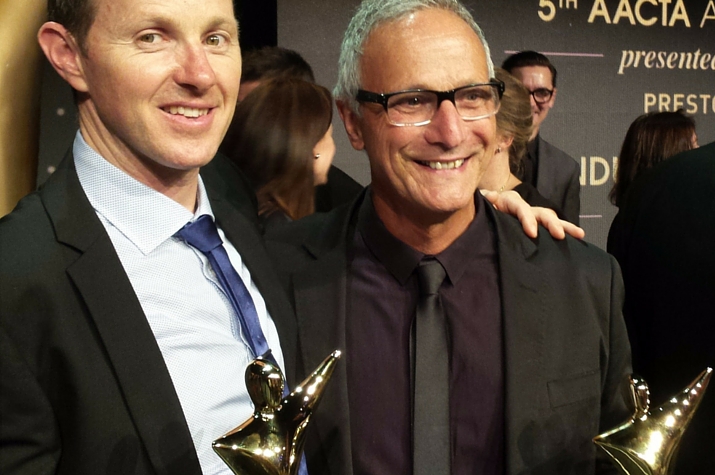 Congratulations to all the MEAA screen crew members recognised for their craft with a nomination at this year's Australian Academy of Cinema and Television Arts (AACTA) Awards.
The 6th annual AACTA Awards will be presented in Sydney this Wednesday, December 7.
The AACTA Awards are a continuum of the AFI Awards, which have honoured screen excellence in Australia since 1958. They recognise film, television and documentary screen craft excellence - including screenwriting, producing and acting, through to cinematography, composition and costume design - across more than 45 Awards each year. As Australia's highest film and television Awards, the AACTA Awards are Australia's equivalent of the Oscars and the BAFTAs.
See all the MEAA crew members nominated below.
Television
Anna Bateman, Best Light Entertainment Television Series, Luke Warm Sex 
Mark Perry, Best Editing Television,  Rake 
Fiona Donovan, Best Production Design Television, A Place to Call Home
Ben Morieson and Carrie Kennedy, Best Production Design Television, Molly 
Erin Roche, Best Costume Design in Television, The Beautiful Lie 
Katherine Brown and Troy Follington, Best Hair and Makeup, Cleverman 
Film and Craft
Bentley Dean, Best Cinematography, TANNA 
Simon Duggan, Best Cinematography, Hacksaw Ridge 
Peter Grace, Best Sound, Gods of Egypt and Hacksaw Ridge
Shane Thomas, Best Hair and Makeup, Hacksaw Ridge