Union win at the ABC
---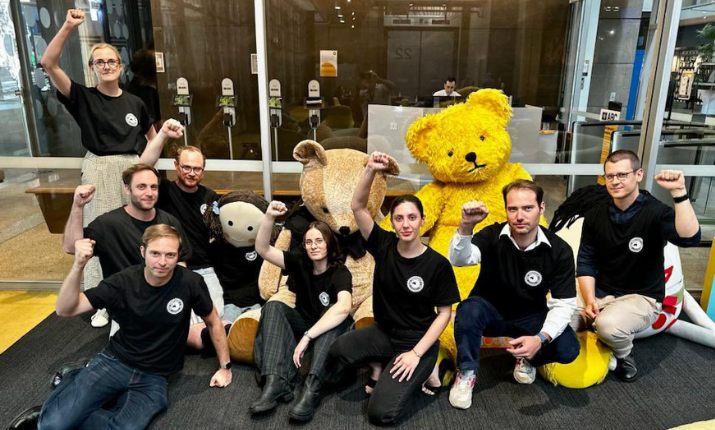 MEAA members at the ABC have secured big wins after reaching agreement with management for their new EBA.
The deal was reached on Tuesday, March 21, following marathon talks with managing director David Anderson and a commitment from management that unions would be involved in the final drafting of the agreement before it was put to a staff vote for endorsement.
Consequently, two one-hour strikes planned for the March 22 were called off.
The new offer provides pay rises totalling 11% over three years, backdated to October 1 last year, plus a $1500 sign on bonus.
Management has also agreed to conduct a transparent audit of the gender and CALD pay gap, to fix the broken buyout system, and to put in place a new pathway for career progression for early and mid-career journalists.
Bargaining for the new agreement began in 2022. MEAA members overwhelmingly rejected a first offer from management in November, and in February 90% of members voted in favour of taking protected industrial action up to and including indefinite strikes if a deal could not be reached.
Throughout the bargaining campaign, MEAA's membership at the ABC has continued to grow and members have been united in their determination to keep pushing for an acceptable offer.
MEAA Media Director Cassie Derrick congratulated union members for their solidarity during the long bargaining period with management.
"Clearly, the threat of industrial action has helped to focus ABC's management's mind, as has the outpouring of support for our members from ABC viewers and listeners," she said.
"ABC management now must begin to rebuild trust with its workforce."
Ms Derrick said the new agreement must mark a turning point for the ABC, which for years has been running on a business model of overwork, underpayments and inequality.
"This has never been just about pay," she said.
"It's about ensuring a fair go at forging a career at the public broadcaster.
"The public need and deserve an ABC that is diverse, fair and equal. It must invest in a workforce that is supported and have sustainable careers in the cities and the regions and for people from diverse backgrounds and women."