Positive Budget for the arts and media with a big boost to the screen industry
---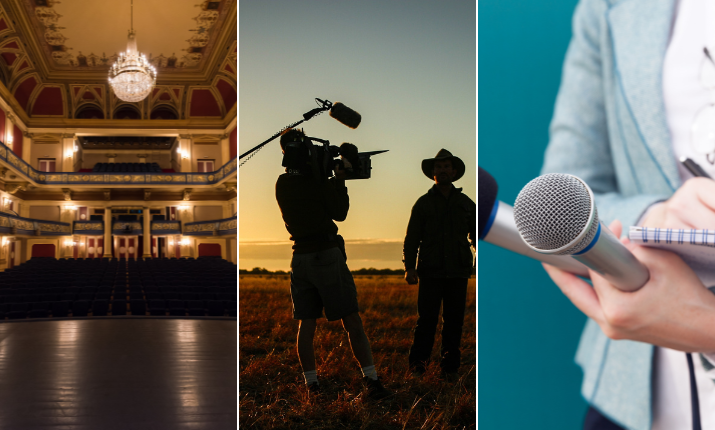 Tuesday night's Federal Budget had plenty of good news for workers in the media, arts and entertainment industries – and one big win that was the result of years of campaigning by MEAA members.
Overall, the Budget will deliver certainty and growth for Australia's cultural industries and for public interest journalism, through almost $300 million of extra funding into the arts, funding certainty for public broadcasters, and more than $100 million to attract to attract offshore productions to our shores.
"This is a positive Budget for the arts and media sectors from a government that has listened and acted on the concerns of Australia's cultural workforce," says MEAA Chief Executive Erin Madeley.
"It sets the tone for a period of renewed engagement with and support of the arts and recognises the important role that the sector plays in our national identity and our economy."
Budget highlights include:
•  Almost $300 million in funding to drive the National Cultural Policy – Revive –  and the development of new bodies including Music Australia and the Centre for Arts and Entertainment Workplaces.
•  Annual funding of almost $1.5 billion for public broadcasters the ABC and SBS over five years, including an extra $72 million of which $52.4 million is for the ABC's Enhanced News Gathering which employs dozens of journalists in regional Australia.
•  Ongoing support for Australian Associated Press, with $3.2 million in funding next year.
•  An increase in the screen production location offset from 16.5% to 30% – worth $112.2 million over four years – which will make Australia more globally competitive in attracting major offshore productions and create jobs and further investment in the screen industry.
The higher location offset will have a transformative effect of securing consistent foreign investment in film and television production on Australian soil which in turn will create and sustain jobs, delivering on campaigning by MEAA members over many years.
"This policy change will provide certainty and competitiveness to Australia's screen industry," said Erin Madeley.
"After so many years, to have a government that is listening and understanding what our industry needs to thrive is a real breakthrough. We commend them on taking this important step and congratulate all of our members who have lobbied governments for many years calling for this change."
The announcement paves the way for Australian screen workers, businesses, and governments to work in partnership with the industry's biggest global players to build the Australian screen industry into a strong international force.
Later this year, the government is expected to deliver on its commitment to introduce an expenditure-based local content requirement for streaming video on demand services. Consultation with the industry is currently underway.