My MEAA story: Greg Rowell
---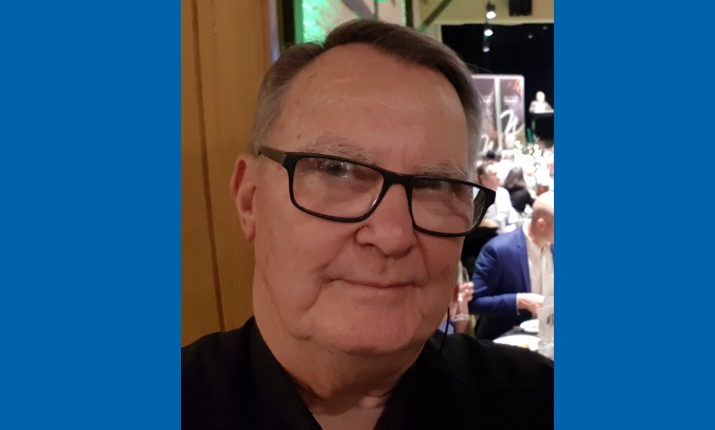 For the last 10 years, MEAA member Greg Rowell has contributed his wealth of customer service experience to Melbourne's Marvel Stadium. As well as creating an enjoyable experience for event attendees and looking after his team of casual staff, Geoff works tirelessly as a union delegate educating workers about their rights under their union agreement and working to improving the stadium's casual pay rate and conditions.
What does your work at Marvel Stadium entail?
I am a Team Leader at Marvel Stadium working mainly in the premium seating and function areas of the stadium. I have been working at the stadium for 10 years. My role as a Team Leader is to manage staff and customer expectations in the area that I am assigned to. This involves supervising the break schedule for the casual staff; briefing the casual staff; timesheets; maintaining the venue infrastructure in a working condition; liaising with event control on any issues affecting my area including abusive behaviour, excess alcohol consumption or lost children, and monitoring the movement of the patrons. If the casual staff have any issues they cannot manage themselves that issue is also escalated to a team leader. It can be a busy role depending on the size of crowd at the venue and the type of crowd that the event attracts.
What do you most enjoy about your job and what parts do you find most challenging?
I enjoy being able to deliver a professional service to the patrons that attend in the area of my responsibility and importantly create an enjoyable experience for those that attend the events and for the casual staff that I am responsible for. The most challenging thing is being able to meet customer expectations. Marvel Stadium is going through a period of renovation and refurbishment and over these years the infrastructure offerings have been affected. With renovations nearing an end I look forward to being able to offer the patrons that attend the premium seating area and functions a much better customer experience.
What does your work as a MEAA delegate entail?
Making sure that the customer service cohort is never undervalued. Many of the casual staff are not aware of MEAA and also the fact that a union agreement exists so I enjoy being able to educate and respond to questions and help them understand that there is a union looking after their interests, the benefits of being a member of the union and in particular that there are two people (their union delegates) at the stadium they can contact at any time if they have any concerns.
Is there anything at your workplace or in your industry you would like to see change or improved?
Absolutely. Marvel Stadium lags well behind the equivalent venues in Melbourne with its casual rate of pay and conditions. We are making some headway with management but unfortunately, we started from a very low base with the previous Workforce Planning Team. The new Workforce Planning Team at the stadium assisted by AFL People Business Partner team are listening and responding positively to the issues that are raised. From my perspective there really is no loyalty of casual staff to a particular venue. Many are registered with multiple venues in Melbourne and they eventually accept the shift that pays the highest which unfortunately leaves many venues with last minute cancellations and a depleted casual staff pool. It would be in the interest of the industry if casual rates of pay could become similar across all mass congregation venues in Melbourne.