My MEAA story: Eliza Berlage
---
Eliza Berlage is senior journalist at the Naracoorte Community News in South Australia, an independent publication that was started from scratch earlier this year to fill a gap after Australian Community Media stopped printing the town's existing paper. She has been a key activist in MEAA's Our Communities, Our Stories campaign.
---
My career has seen me work across four states. I'm currently the senior journalist at independent start-up Naracoorte Community News and have been undergoing training in sub-editing, a role I took on after leaving The Wimmera Mail-Times where I was a reporter based in Horsham. I previously worked alongside Michelle Grattan in the Canberra Press Gallery as a researcher and podcast producer for The Conversation, as well as working as a journalist at AAP, and I've been a producer at 2GB and a producer and presenter at community radio station 2SER.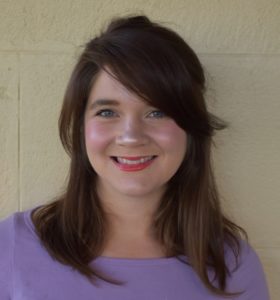 I've always been a union member but I joined MEAA in 2016 when I was working at The Walkley Foundation as a communications and program coordinator.
MEAA has been there for me from the start of a new job to the end. Whenever I get a new contract, I send it to a MEAA rep to check that there are no hidden nasties. In the unfortunate instances where I have had a falling out with my employer, I have engaged MEAA to support me during meetings.
I have also worked with MEAA to assist with improving the rights and pay for freelancers, as well as lobbied for more financial or legislative support for regional media. It has been great to be part of the campaign as I have really learnt to fight for both the industry and the community that relies on our reporting.
When Australian Community Media stood down hundreds of staff, including me, without pay for 10 weeks in the early stages of the coronavirus pandemic, MEAA was there – calling us, sending letters to executives, attending Fair Work Commission conciliation, organising campaigns.
It was an incredibly stressful time but knowing MEAA was in my corner gave me strength. I really enjoyed being able to sit in as a witness during the conciliation because even though it wasn't the result and meeting we hoped for, I felt empowered by being involved in the process.
It's important to be a member of MEAA because we are stronger together. Jobs in journalism continue to disappear, newsrooms are closing and media employees are working harder and longer than ever. We need to make sure our conditions are fair and equitable.
To anyone unsure of joining, I would say that being part of MEAA is about more than protecting your own job, it's about helping to build a strong network of engaged advocates fighting for better media, arts and entertainment industries; pushing to protect and create better conditions; and lobbying for a sustainable and strong future.