Meet the costume maker from Australia's top films
---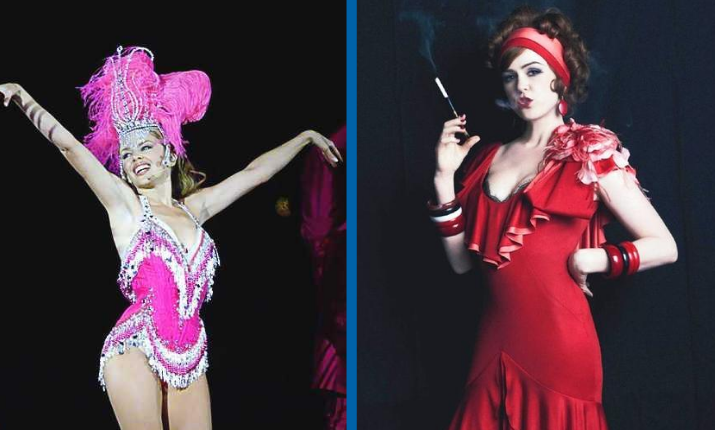 A proud MEAA member since 1985, Julie Bryant's impressive list of credits span Australian theatre, live shows and films including The Great Gatsby, Bran Nue Dae, Moulin Rouge, Australia, Pirates of the Caribbean: Dead Men No Tales, The Quiet American, Peter Pan, Catwoman and Superman Returns. Julie recently received an honorary MEAA membership.
You have lots and lots of IMBD credits as a costume cutter. What does this role involve?
The role of the costume cutter is to liaise with the designer and realise their designs by;
measuring the actors, making the patterns, cutting the fabric and instructing the makers in construction methods. Costume makers tend to sew exclusively, I make the patterns as well as sew.
When and why did you join MEAA?
I joined the union when I started working at the Sydney Theatre Company in 1985. Back then the company was a union workplace and membership was pretty much compulsory. This later changed but by then I could see the advantages of belonging. Strength in numbers being the most obvious. Also, I didn't want to be someone who received all the advantages of membership (eg pay increases fought for by the union) without contributing in union dues.
Where did you love of costumes come from?
I have always loved sewing since watching my mother and making dolls clothes as a small child. After leaving school, I completed the TAFE Fashion course but I couldn't find a job in the clothing industry. After being a public servant for a couple of years I ended up bar tending in London. Costume making was suggested to me by a flatmate who was an actor. I then got a job in a large costume house called Bermans and Nathans, the oldest and most highly regarded at the time. I was placed in the period costume work room and totally loved it. I had found my career.
I returned to Australia when my work permit expired and then started at the Sydney Theatre Company where I stayed for 12 years. I worked on a few films while taking holiday and long service leave; Emerald City, Paradise Road and Babe Pig in the City. The desire for a change made me take the leap to freelance work.
How was your experience as costumer on Moulin Rouge, The Great Gatsby & Australia?
All of Baz Luhrman's productions have been equally fabulous because from a costume point of view, they are so sumptuous. Baz appreciates the value of great costuming as integral to telling a story. The designer, Catherine Martin, is such a visionary and a joy to work with.
What do love most about the costume industry?
I love sewing and making clothes. The fashion industry is so fickle and fashion so transient. Costume certainly has more variety and being part of the story telling process is rewarding. Film keeps a record for posterity of garments that have been made for a valid reason.