MEAA condemns attack ads by Labor MP
---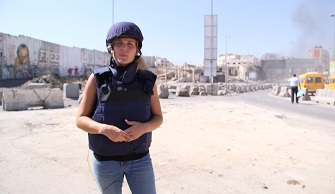 MEAA condemns the use of public funds by Labor MP Michael Danby to publish attack ads, that are inaccurate and inappropriate, targeting ABC Jerusalem correspondent Sophie McNeill.
MEAA notes that McNeill is a three-time winner of a Walkley Award for Excellence in Journalism - winning two of those awards in 2016 for her coverage of wars in Syria and Yemen.
MEAA CEO Paul Murphy says, "It is appalling that a politician can use public money to mount personal attacks against an individual reporter. It is particularly repugnant that those funds are used against a journalist who has reported from some of the most dangerous war zones and been repeatedly recognised by her peers for her outstanding work. This is not how an MP's electorate allowance should be used. Michael Danby should repay the funds to taxpayers."
See the ABC's statement.