Lighting tech Zoe Watkins elected ECS VP
---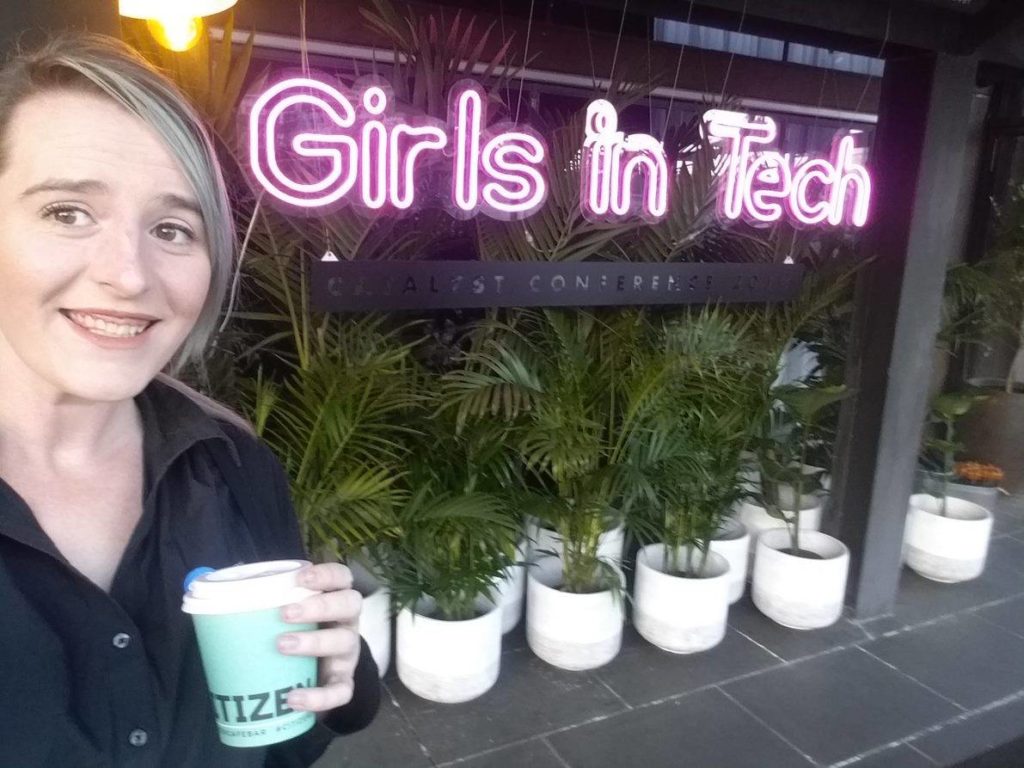 Zoe Watkins, a lighting technician at the Melbourne Convention and Exhibition Centre (MCEC) and Melbourne Recital Centre, has been unanimously elected Vice President of MEAA's Entertainment Crew and Sport  (ECS) section in recent elections. As a union delegate at MCEC Zoe played a crucial role in EBA negotiations and proudly advocated on behalf of her fellow members. Zoe is excited to represent the perspective of MEAA members who are technicians, as well as other events and entertainment workers engaged at major arts and entertainment venues and convention centres.
How did your career as lighting tech get started?
I've been doing lighting since I was in high school. I wanted to perform but quickly realised I was terrible at it but technology I was good at and I enjoyed making things looks pretty.
What do you love most about your job?
I really enjoy programming the console and making spaces look like a completely different place.
What has been the highlight of your career to date?
The highlight of my career is a volunteer role I did for Scouts Victoria as Head of Lighting for the statewide camp VicJam. We had over 3000 kids on site and the biggest rig I've ever worked with, let alone managed. I also got to teach youth members to operate and program, a really good opportunity to give back to the movement that gave me the opportunities to learn to get to where I am now.
Why are you a MEAA member ?
Having a teacher and a printer for parents I have grown up around being part of your union is not only a good thing but an important thing. I've always been a member of a union, even at 15 starting my first retail job.
Why is it important for people to join their union?
I hear a lot of people say "I can just talk to my boss about issues" and you totally can but if it's just you speaking to your boss as an individual it doesn't have much impact as every single worker affected talking to your boss as a collective.
What is something you'd like to improve in your industry?
I'd really like to see the Live Performance Australia (LPA) rates go up in line with the market rate so people can't be lowballed by being paid award. I would also like to see an industry agreement that has long service leave accrue working across many freelance and casual positions.