Journalists call for legislation to protect press freedom and the public's right to know
---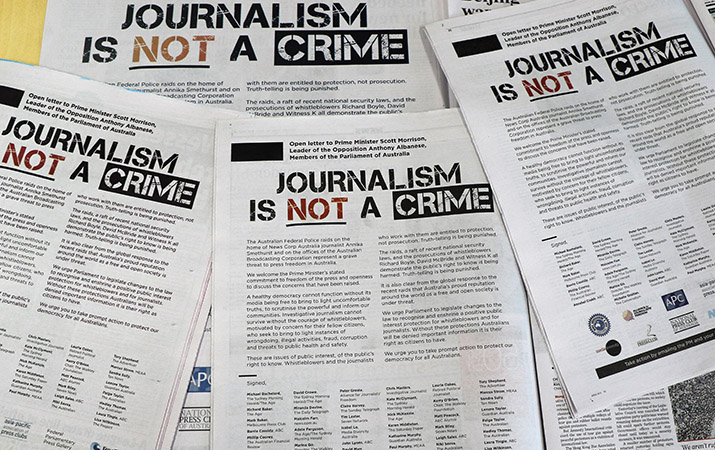 Prominent Australian journalists have issued a public call for urgent changes to the law to provide better protection for whistleblowers and journalists.
In an open letter published in all capital city daily newspapers today and addressed to Prime Minister Scott Morrison, Leader of the Opposition Anthony Albanese and all Members of both houses of Federal Parliament, more than 30 leading journalists say prompt action is needed to protect our democracy for all Australians.
Among the journalists to sign the letter are Press Gallery legends Laurie Oakes and Michelle Grattan, 2018 Gold Walkley winner Hedley Thomas, 7.30 host Leigh Sales and former host Kerry O'Brien, the former host of Insiders Barrie Cassidy, Guardian Australia editor Lenore Taylor and senior political reporters including Malcolm Farr, Mark Riley, David Crowe, Katharine Murphy, Laura Tingle, Phillip Coorey, and Karen Middleton (see the full list).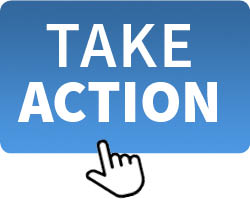 The letter has been endorsed by MEAA, Australian Press Council, Federal Parliamentary Press Gallery, The Walkley Foundation, National Press Club, Alliance for Journalists' Freedom, Free TV Australia, News Media Works, Melbourne Press Club, Women in Media, and Asia-Pacific Association of Press Clubs.
The call for legislative change follows raids by the Australian Federal Police last week of the home of News Corp Australia journalist Annika Smethurst and the offices of the ABC.
"The raids, a raft of recent national security laws, and the prosecutions of whistleblowers Richard Boyle, David McBride and Witness K all demonstrate the public's right to know is being harmed," the letter says.
"Truth-telling is being punished.
"It is also clear from the global response to the recent raids that Australia's proud reputation around the world as a free and open society is under threat.
"We urge Parliament to legislate changes to the law to recognise and enshrine a positive public interest protection for whistleblowers and for journalists. Without these protections Australians will be denied important information it is their right as citizens to have."

Add your name to the letter and email Mr Morrison, Mr Albanese, their local member of Parliament and Senators.