Fairfax and News cut community news jobs
---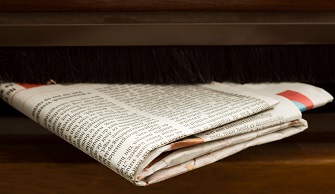 Dozens of suburban newspaper journalists in Sydney and Melbourne will find themselves jobless just weeks before Christmas in yet another round of cost-cutting by the two largest publishers.
MEAA condemns the announcements by Fairfax Media and News Corporation of the axing of up to 31 jobs as yet another example of the companies' failed cost-cutting without any serious consideration of how communities will access local news, information and entertainment if their suburban newspapers are so dramatically savaged.
This morning Fairfax announced it was closing six community newspapers in Sydney with the loss of 11 jobs, seven in editorial, and making seven staff redundant at The Weekly Review in Melbourne – effectively removing virtually all the employed staff on that masthead in favour of freelance contributors. Yesterday News announced a 20 per cent reduction in editorial staff from its Leader community newspaper group in Melbourne – a loss of 13 positions.
MEAA Media director Katelin McInerney said: "These decisions are a cruel blow to loyal and hard-working staff in the last few weeks before Christmas. The subsequent massive reduction in resources also means that for those staff that remain behind, their already massive workload will most likely increase to unrealistic levels.
"The move to switch from employed staff to freelance contributors suggests Fairfax will once again use a labour hire firm to farm-out work to freelancers in exchange for poor word rates while the firm earns a fee from Fairfax," McInerney said.
"Nobody wins when editorial is under-appreciated in this way. Communities lose a vital public service and the right to be informed of the news and information in their local area. And journalists, both employed and freelance, are left to try to work harder while often earning less. Australia's two largest media companies are failing to invest for the future and are simply falling back on failed cost-cutting formulas that simply do not work," McInerney said.
MEAA is assisting impacted staff and will be working with members to ensure that the companies' obligations towards staff under the respective enterprise agreements are fully met.