Regional media offered coronavirus lifeline but long-term survival still needs help
---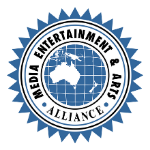 The announcement of almost $100 million in federal funding and support for regional newspapers and broadcasting during the coronavirus crisis is welcome but a long-term plan is needed to ensure the sector's future.
The Media, Entertainment & Arts Alliance welcomes the belated support for regional media in the form of a $50 million Public Interest News Gathering program and tax relief for commercial TV and radio. This comes after the closure of more than a dozen publications around the country due to reduced advertising revenue due to the pandemic.
In the wake of this announcement, MEAA calls for regional proprietors to press pause on newspaper closures and staff cuts– including changes announced by Australian Community Media yesterday. ACM said it would close an unspecified number of 125 regional non-daily newspapers around Australia with journalists directed to the JobSeeker queues.
Today's announcement picks up recommendations from the Australian Competition & Consumer Commission's digital platforms inquiry.
While guidelines for accessing the new package are still being prepared, MEAA says they must reflect the ACCC recommendation that the funds are used for local news reporting in regional communities. Importantly, the ACCC recommended annual funding while today's announcement is only for one year.

463.08 KB 107 downloads
Last update: April 16, 2020