Protecting theatre workers from sexual harassment
---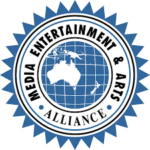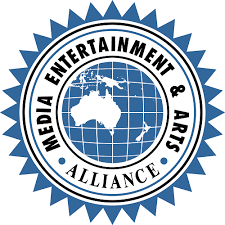 The Media, Entertainment & Arts Alliance – the union for performers and other theatre workers – expects that 2018 will prove to be a watershed year for the treatment of sexual harassment and bullying in live theatre.
A new collaborative approach proposed by MEAA and adopted by state theatre companies shortly before Christmas could pave the way for more effective policies to deal with sexual harassment, assault and bullying across the entire live theatre sector, says the director of MEAA's Equity section, Zoe Angus.
Early this year, a national forum will be held involving MEAA, major state theatre companies, and freelance artists to drive real change and lasting solutions in live theatre.
Ms Angus said a goal of the forum will be an agreed set of policies and procedures to deal with allegations of sexual harassment, assault and bullying.
The collaboration with theatre companies follows a survey by MEAA of 1124 people working in theatre which found 40% had experienced sexual harassment and 14% had been sexually assaulted.
But 53% of victims said they had never reported sexual harassment, criminal misconduct or bullying for reasons ranging from worries about professional repercussions, a belief that they did not think anything could be done, fears that reporting would worsen the situation, or hope that it would resolve itself.
And 47% of those who did make a report felt the situation was not handled well and in some cases, it even got worse.
"Fear of reprisals or that making a complaint will damage their careers has in the past discouraged victims from formally complaining about sexual harassment or bullying," she said.
"In other cases, performers have not been made aware of how to make a complaint, or complaints have resulted in no action.
"The state theatre companies have acknowledged these problems and we welcome their acceptance of our offer to work collaboratively towards solutions.
"The outcomes of this work will potentially be a template for the entire live theatre sector, including independent and musical theatre."
The full survey of theatre workers' experiences of sexual harassment, assault and bullying is available on the MEAA website.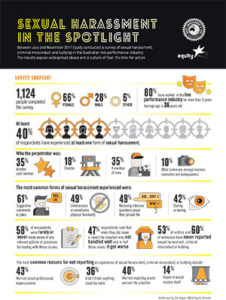 1.55 MB 276 downloads
Last update: December 18, 2017

637.81 KB 397 downloads
Last update: December 18, 2017