MEAA welcomes quashing of raid warrant
---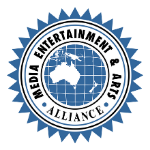 The Media, Entertainment & Arts Alliance welcomes the decision by the High Court to quash the warrant used by Australian Federal Police in its morning raid on the home of a News Corporation journalist in June last year.
MEAA federal president Marcus Strom said: "The raid was an attack on the public's right to know what our governments do in our name. The warrant has been quashed on a technicality but the powers that enabled the raid remain.
"Let us not forget there was a raid on the ABC the next day.
"Given that any move to prosecute now lies in the hands of the Attorney-General, we call on Christian Porter to rule out any such prosecution based on an unlawful warrant.
"The result was also mixed, with a majority of High Court justices dismissing a request that seized materials be destroyed.
"This was based on an assessment by the judges that there was no sufficient right that required protection.
"Starkly read, this means here is no protection for public-interest journalism in Australia.
"The result shows that any such warrants in future must be contestable before a Supreme Court justice.
"And it shows that the government must adopt Australia's Right To Know coalition's reform agenda for positive protection for public-interest journalism and whistleblowers," Strom said.