Job losses as Isentia offshores media monitoring
---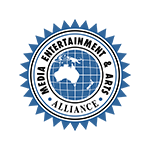 The Media, Entertainment & Arts Alliance (MEAA), the union for workers in Australia's media industry, condemns the decision of Isentia management to "offshore" its news monitoring/collation service to Manila with the loss of up to 30 jobs.
The company says it will make redundant all permanent full time, part time and casual staff in its Melbourne broadcast monitoring arm – up to 22 staff. An additional eight staff in the press monitoring team may also lose their jobs.
An announcement to the Australian Stock Exchange last week revealed that a series of poor business decisions would lead to a sharp decline in Isentia's revenues for the 2016-17 financial year. The company listed on the ASX in June 2014.
MEAA deplores Isentia management's decision to offshore the monitoring business.
MEAA Media director Katelin McInerney said: "The media monitoring service is relied on by politicians, corporations and those in power. The continued drive of media companies like Isentia to pursue profits at the cost of local jobs is short-sighted and emblematic of poor business practice.
"Culling local people who have essential knowledge and expertise only serves to harm the business further, eroding growth opportunities and causing immense damage to the brand. Workers shouldn't have to pay the price of poor decisions that have been made since the company listed on the ASX."

360.30 KB 13 downloads
Last update: November 14, 2017