ABC chairman Justin Milne must consider his future
---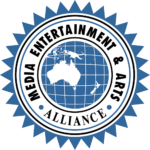 Reports this morning of the ABC chairman, Justin Milne, seeking to interfere in editorial and staffing decisions at the ABC are deeply disturbing.
They would indicate Mr Milne has no understanding of editorial independence, proper complaints handling processes, or the appropriate distance a board chair needs to keep from staffing matters.
If true, Mr Milne should resign immediately.

441.24 KB 8 downloads
Last update: October 5, 2018