ABC leadership crisis demands full public inquiry
---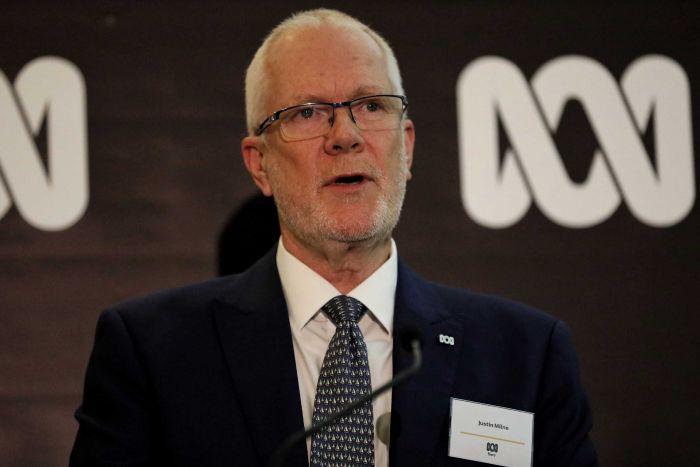 The resignation of chairman Justin Milne has worsened the leadership crisis at the top of the ABC which will only be resolved with a comprehensive public inquiry.
Staff members made very clear yesterday their disgust with the targeting of journalists behind the scenes from those who are supposed to uphold the ABC's independence.
This is not a one-off attack on the ABC's independence, but is the culmination of years of inappropriate external meddling in the ABC's affairs.
MEAA and ABC staff will continue to lobby the board, senior management and political decision makers to armour plate the independence of the institution which is so trusted and beloved by Australians.
Both the incoming chairperson and the board of directors must declare their unequivocal support for the independence of the ABC.
"Mr Milne seems to have misunderstood that the role of the ABC is as a public broadcaster, not a mouthpiece for the government of the day," said MEAA chief executive Paul Murphy.
"The job of the chair of the ABC is to defend the independence of the broadcaster from political attacks, not to act as a messenger or do a hatchet job because the government is unhappy with the coverage it is receiving.
"ABC journalists cannot do their jobs of reporting fairly and without fear if they do not have confidence that the board and the chairman have their backs."
Mr Murphy said the announcement of a departmental inquiry into the affair was inadequate. "A departmental inquiry is simply not good enough and the public cannot have faith it will be anything but a whitewash," he said.
"The only way for this to be fully investigated is through a Senate inquiry, held in the open and with the power to force witnesses to testify," he said.
"The government must co-operate with a Senate inquiry, and Senator Fifield, Prime Minister Morrison and former Prime Minister Turnbull should all be called to give evidence about how deeply they were involved in these attempts to interfere with the editorial decisions of the ABC."
Mr Murphy said the leadership crisis had exacerbated the climate of instability and uncertainty for all ABC staff, who should be commended for continuing to work professionally in extremely difficult circumstances.
"MEAA members and supporters will continue to stand up for an independent ABC. We thank all who supported our action yesterday, and our ongoing campaign to safeguard Australia's journalism."