Nine-Fairfax merger approved by shareholders
---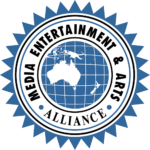 Comments attributable to MEAA Chief Executive Paul Murphy:
"MEAA notes with regret Fairfax shareholders' approval of the Nine takeover at today's Fairfax Media AGM. It is no surprise after the Australian Competition and Consumer Commission's rubber stamping of the 'merger' earlier this month.
"Two large companies will be one, but this is a partnership that jeopardises not only media diversity, but threatens the scale of public interest journalism, especially in our regions.
"MEAA will be working closely with its members to ensure their rights are respected and observed."