MEAA response to preliminary recommendations of ACCC digital platforms inquiry
---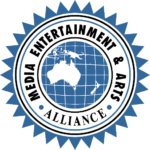 MEAA welcomes the opportunity to respond to the Australian Competition and Consumer Commission's  preliminary recommendations and proposed areas for further analysis and assessment. This is a significant report which we hope will drive the urgent need for reforms to our laws and policies which currently ignore the overwhelming power of the major digital platforms, especially with regard to the Australian news media industry.
The Commission has rightly recognised that the diminution of our media sector has serious implications for the state of our democracy. The ongoing instability of the Australian media sector will only amplify these dangers.
MEAA supports an overhaul of Australia's communications laws to ensure a level regulatory playing field for businesses that create and carry content. Without this, the status quo of continuing journalist (and allied staff) job losses, media company downturns and the progressive abandonment of coverage of newsworthy matters, will continue, if not escalate.
MEAA is however anxious that several of the Commission's recommendations potentially suggest an increased role for Government (and its agencies) to stipulate how media companies should be run and vet content.
In the same vein, MEAA is concerned that the Commission's principled efforts to improve the digital platforms' carriage of reliable, verified quality news by pursuing ranking and badging measures, will further empower Google and Facebook by enabling them to arbitrate between quality and questionable news media. We do not support these companies occupying such a position.
Finally, MEAA had hoped that the Commission would have more closely considered the objective needs for digital platforms' to pay for media companies' content. These arrangements are, in MEAA's opinion, key to any constructive resolution of the lopsided nature of the relationship between the digital platforms and the media companies which, in substantial part, drive users to the platforms.

792.96 KB 38 downloads
Last update: February 19, 2019