COVID-19: MEAA urges AAP shareholders to keep the newswire open
---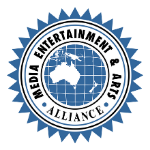 Now more than ever, the Australian media industry is looking to AAP to provide reliable reporting of courts, politics, sport, business, general news and photography.
That is why MEAA wrote to AAP shareholders today urging them to reconsider the decision to close the AAP newswire in light of the once in a generation challenge presented to Australia by the COVID-19 challenge.

Letter from MEAA to AAP shareholders.
267.59 KB 235 downloads
Last update: March 19, 2020