MEAA disappointed at ABC raid decision
---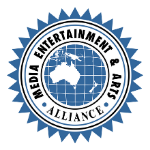 The decision of the Federal Court to dismiss the ABC's challenge to the validity of the Australian Federal Police raids last year shows there are still ongoing and serious threats to press freedom in Australia.
By upholding the validity of the AFP warrants used to raid the broadcaster's offices the court has underscored the excessive powers that exist in Australia to muzzle the media.
MEAA Media federal president Marcus Strom said: "This decision, while not unexpected, is another blow to press freedom in Australia. The AFP raid on the ABC, and on the home of a News Corporation journalist the day before, are attacks on the public's right to know about what our governments do in our name. The raids came up to two years after the relevant news stories were published and yet the pursuit of the truth tellers continues.
"It is clear that the motivation behind these raids is to intimidate journalists and media organisations. The raids have a chilling effect on public interest journalism by demonstrating to whistleblowers that if they reveal wrongdoing, corruption or illegal activities in the public interest, they will be hunted down and prosecuted," he said. "The dismissal of the ABC's challenge on technical legal grounds does not change that fact.
"MEAA will continue to support journalists as they resist attempts to charge them for carrying out their reporting duties. Journalists will always maintain their ethical obligations to never reveal the identity of a confidential source. The use of these AFP raids to bypass those ethical obligations is an outrageous overreach by government in its attempts to obstruct the right to know," he said.