Hike in secret access to journalists' data
---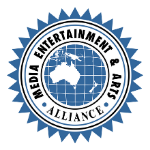 MEAA is concerned at the increase in the use of secret Journalist Information Warrants to access journalists' telecommunications data for the purpose of identifying journalists' confidential sources.
According to the 2018-19 annual report of the Telecommunications (Interception an Access) Act 1979, Australian Federal Police were granted six warrants to access journalists' data on 20 occasions. In the previous year access was made 58 times using just two warrants.
MEAA and media organisations have repeatedly warned politicians about the threat to press freedom through the use of these secret warrants. MEAA chief executive Paul Murphy said: "The Journalist Information Warrant is utterly flawed and is dangerous. It undermines the public's right to know. It has a chilling effect on public interest journalism. It threatens confidential sources and whistleblowers and means they will think twice before making any contact with the media through any form of telecommunication.
"We must remember that last June's AFP raids on the home of a News Corp Australia journalist and the ABC were both about looking for information about sources used by journalists regarding news stories that embarrassed the government – stories that had been published up to two years earlier. So the desire of government agencies to hunt down a confidential source comes a long time after a news story is broadcast or published."
Murphy said: "Accessing journalists' and media outlets' telecommunications data compromises the ethical obligations that journalists always have: to protect the identity of confidential sources – people such as whistleblowers who seek to expose wrongdoing by telling the truth about what our governments do in our name. It is an ethical pillar of journalism that has seen journalists tried for contempt and serve a prison term rather than identify their confidential source. The purpose of a journalist information warrant is to secretly circumvent a journalist's ethics because they inconvenience a government agency's pursuit of a whistleblower.
"The inability to tell the truth about what our governments are doing in our name is at the very heart of media organisations' ongoing  #righttoknow campaign. The campaign asked for six key reforms, one of which was the right for journalists and media organisations to contest the application for warrants," Murphy said. (See more at: https://yourrighttoknow.com.au/media-freedom/get-the-facts/)
The Journalist Information Warrant scheme was introduced without consultation in 2015 when the government began requiring telecommunications companies to retain the metadata of their customers. Read more background in MEAA's press freedom report: https://pressfreedom.org.au/journalist-information-warrants-d47b402ae071
Murphy said: "The danger of government agencies trawling through massive amounts of data in order to identify a source is considerable. The data that media outlets and journalists have available contains not just phone calls but also ongoing work in the form of notes, emails, working drafts of news stories and so on. So aside from the source that agencies are hunting, there may be dozens of other news stories that contain confidential information, stories that are in the planning phase or that have been put on the backburner until later – all of which may also contain other sources' identities. The agencies granted the powers to access data to hunt one source, may compromise the confidentiality of many sources for many news stories – placing whistleblowers and others at risk. And all of this done without anyone's knowledge."