ABC staff condemn alleged editorial interference by Adani
---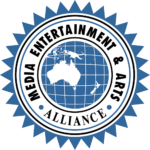 MEAA members at the ABC have called on their leadership to address allegations of editorial interference by Adani.
The allegation was made on ABC TV's Media Watch program last night which confirmed that Adani had made a complaint about a planned ABC Radio AM news story. The story was subsequently "pulled" from being broadcast by ABC management.
MEAA union delegates issued a statement of their concerns:
We, the MEAA National House Committee, are deeply concerned by the report on Media Watch last night regarding allegations of editorial interference by corporate interests in ABC reporting in regards to mining company Adani.
We invite ABC News director Gaven Morris to front newsfloor staff today to address these allegations and any other questions from staff on the floor.
ABC MEAA members stand with ABC journalist Isabel Roe, whose story on Adani appears to have been pulled, and we reaffirm the commitment of all ABC journalists to the editorial independence of the ABC and to upholding our ability to do our job without fear or favour.
MEAA says ABC management must defend the public broadcaster from editorial interference, be it political or corporate, and uphold the obligations of the ABC Charter.
MEAA also notes with alarm the Media Watch reports that Adani was seeking documents such as expenses and phone records of ABC journalists, via freedom of information requests.
MEAA director Katelin McInerney said: "This is a blatant attempt to intimidate and harass journalists going about their duties to report legitimate news stories in the public interest. Attacks on press freedom must not be tolerated in a healthy functioning democracy – regardless of whether those assaults come from political interests or powerful corporations seeking to deter legitimate scrutiny of their activities.
"ABC journalists must be given the backing and support of ABC management to continue doing their job and fulfilling their responsibilities to keep their audience informed," she said.