55 jobs to go at News Corp
---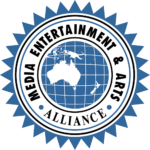 MEAA condemns News Corp Australia's announcement that it will cut 55 editorial positions from its mastheads around the country, with almost a third of the cuts to be made to Victorian newsrooms.
The redundancies at metro daily mastheads include the national broadsheet The Australian and capital city tabloid newspapers, plus The Weekly Times.
News Corp management says it is targeting journalists that lack digital skills. MEAA argues that this suggests News Corp has failed to adequately train its workforce to meet the challenges of the digital transformation that has affected all media outlets.
MEAA Media director Katelin McInerney says: "MEAA members in these newsrooms are angry News Corp is making further cuts when the company is also saying subscriptions are up, readership is up and online growth is outpacing their rivals.
"The subscription and readership growth has come about because skilled and experienced journalists have been delivering the kind of content News Corp readers want, despite its editorial staff already working in understaffed and under-resourced newsrooms.
"We believe this short-term cost-cutting strategy ignores the need to invest in journalism so that experienced editorial staff can pivot to digital platforms and produce quality editorial content such as the Walkley Award-winning Teacher's Pet podcast series. This is what audiences want – investment in quality journalism not cost-cutting.
"It is counter intuitive to keep relying on short term cuts and short term thinking at a time when News Corp audiences are demanding more of their journalism.
"These cuts simply cannot be 'absorbed': fewer journalists can only mean fewer stories from and for the communities they serve," McInerney says.
MEAA will seek meetings with News Corp management to discuss the redundancies.