It is fair to say that for those working in media, the need to network and be informed has never been greater, and so, in the second of our series of informative and relevant seminars for 2017, we bring you… Thriving and Surviving in Media…
You've achieved your dream of being a journalist, producer, communications or public relations professional — but now you want to know where else a media career can take you.
Meet our panel of three brilliant women who have thrived in the media industry and beyond.
Frances Whiting, Chloe Baker and Alice Gorman have all enjoyed great career success, but they haven't taken the 'traditional' route. They'll be offering their advice to women in media on how to use their journalistic skills to further their careers, and sharing their tips on up-skilling, resilience and taking calculated risks.
---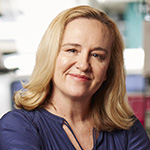 Frances Whiting is one of Australia's most respected and popular writers. She is an award winning, senior feature writer for Queensland's premier weekend magazine, Q Weekend in the Courier Mail. Frances is also a much loved columnist for the Sunday Mail, and other Sunday newspapers around Australia, with her weekly column now in its 20th year. Her best-selling books sell throughout the world.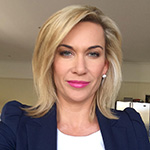 Chloe Baker is a senior level producer and journalist with 18 years' experience. After more than a decade working as a journalist in the Seven and Ten news rooms covering local, national and international stories, she decided to take a voluntary redundancy.  Wanting to try something new she sent her CV to the executive producers of Big Brother. She got the job!  Since then, she has been making reality television – including I'm a Celebrity Get Me Out of Here, Big Brother and The Bachelor and…she couldn't be happier.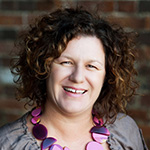 Alice Gorman wears many hats – journalist, farmer's wife, ag-vocate and promoter of vegetables. She's a Walkley Award-winning journalist whose work has appeared in national newspapers, websites, magazines and on radio. In 2015 Alice and a group of four farmers' wives, created Just Veg. The range is now available in more than 650 Woolworths stores and has turned waste carrots into a high-returning product for farmers. She continues to write a weekly column for the Gold Coast Bulletin and also writes about tourism and agriculture for the Scenic Rim Regional Council.
---
As always, you are welcome to invite others to this event and men are always very welcome to attend.
Event sponsored by ABC and  McGuigans Wines