MEAA elections - ballot opens
---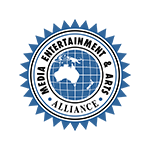 Pursuant to the Fair Work (Registered Organisations) Act 2009, MEAA has made arrangements via the Fair Work Commission with the Australian Electoral Commission for elections to be conducted for the Federal Officers, Board Members, Federal Council, and the National Stunt Committee.
The Australian Electoral Commission, which is conducting the election has sent ballot papers and candidate statements to all members eligible to vote (to be eligible, your membership must have been financial on April 26, when the electoral roll was closed).
For details of the election, including the official Australian Electoral Commission election notice, ballot information and the candidiates' statements and photographs, click here (available to MEAA members only)
Voting closes at noon AEST on Friday, July 28.
If you believe you should be entitled to vote but have not received your ballot papers, please contact the returning officer, Renee Damasena at renee.damasena@aec.gov.au or 02 9375 6361 to confirm you are on the electoral roll and the papers that should have been sent to you.