Nine's journalists concerned at Liberal fundraiser
---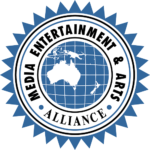 Nine Entertainment Co's print journalists are concerned about the impact on their newspapers' Charter of Editorial Independence following reports that Nine hosted a Liberal Party fundraiser last night.
The house committees at the three major metro daily mastheads have written to Nine's chief executive officer Hugh Marks and the managing director of publishing Chris Janz to inform them of their objections to the nature of the event and its impact on their editorial independence.
The letter says:
"Dear Hugh and Chris
Reports in The Sydney Morning Herald, The Age and the AFR yesterday about Nine hosting a Liberal Party fundraiser at our Willoughby offices have raised the question of where the Nine newspapers' political loyalties lie.
The former Fairfax mastheads have a long history of political independence. If this has changed and we are now associated with the Liberal Party, this should be conveyed to staff. A decision to host fundraisers for Labor or other political parties would be of equal concern.
We strongly object to our reputation for independent journalism being compromised by the hosting of party political fundraisers. This can only serve to make the job of working journalists more difficult.
Our mastheads have done much to expose the corrupting influence of money on politics. It is vitally important that we remain independent of the political process.
On behalf of the house committees of The Sydney Morning Herald, The Age and The Australian Financial Review."