Joint Media Organisations submission on National Security Legislation Amendment (Espionage and Foreign Interference) Bill 2017
---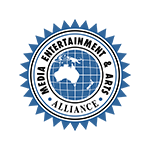 MEAA is a member of the Joint Media Organisations and shares the concerns outlined in this submission to the Parliamentary Joint Committee on Intelligence and Security regarding the National Security Legislation Amendment (Espionage and Foreign Interference) Bill 2017.
Other members of the Joint Media Organisations are AAP, ABC, Australian Subscription Television and Radio Association, Bauer Media Group, Commercial Radio Australia, Community Broadcasting Association of Australia, Fairfax Media, Free TV Australia, HT&E, News Corp Australia, NewsMediaWorks, SBS and The West Australian.
The national security amendment laws continue to undermine the ability of the news media to report in the public interest and keep Australians informed about their environment and communities.
The proposed legislation criminalises all steps of news reporting, from gathering and researching of information to publication/communication, and applies criminal risk to journalists, other editorial staff and support staff that knows of the information that is now an offence to 'deal' with, hold and communicate.
The result is that fair scrutiny and public interest reporting is increasingly difficult and there is a real risk that journalists could go to jail for doing their jobs.
We recommend that a general public interest/news reporting defence be available for all of the relevant provisions in both the secrecy and espionage elements of the Bill. This is the only way to ensure public interest reporting can continue and Australians are informed of what is going on in their country.

738.67 KB 492 downloads
Last update: January 24, 2018